Dental Implants
Our Services
Dental Implants
Dental implants are posts surgically placed into the upper or lower jawbone and are an effective way to replace missing natural teeth. A dental implant is the next best thing to the real thing.
Benefits of Dental Implants:
Implants offer firm support and won't slip or shift in your mouth
Implants feel more natural than removable partial or complete dentures
Implants help to preserve the bone after teeth are lost or removed
Implants are a good value. They may seem like a more expensive option at first, but if you care for them properly they can last a lifetime.
Types of Dental Implants
Single Tooth Implant
A single tooth implant replaces the missing tooth's roots.
It is a stand-alone unit and does not involve treating the teeth next to it.
Implant-Supported Bridge
An implant-supported bridge replaces the lost natural teeth and some of the roots when more than one tooth is missing
Unlike traditional bridges, an implant-supported bridge does not need support from the teeth next to it.
Implant-Supported Denture
An implant-supported denture can be a good option if you are missing all of your teeth.
An implant-supported denture tends to be a comfortable and stable solution since the bone in your jaw naturally grows around the implants.
Caring for your Denture
Like natural teeth, you must take good care of your dentures. 
Clean your denture everyday. Take it out of your mouth and rise off. It is best to use a special brush when cleaning your dentures, but you can also use a toothbrush with soft bristles. To clean, wet your denture brush and put denture cleaner on it. You may also use a little bit of liquid dish soap.
Do not use toothpaste to clean dentures. Some toothpastes have abrasive particles that can damage your denture.
Keep your denture in water or in a specially made denture soaking solution when you are not wearing it. Remember to rinse your denture well after using denture cleanser before you put it back into your mouth.
Use a denture cleanser that has the American Dental Association Seal of Acceptance.
Keep your denture away from children and pets to prevent it from being damaged.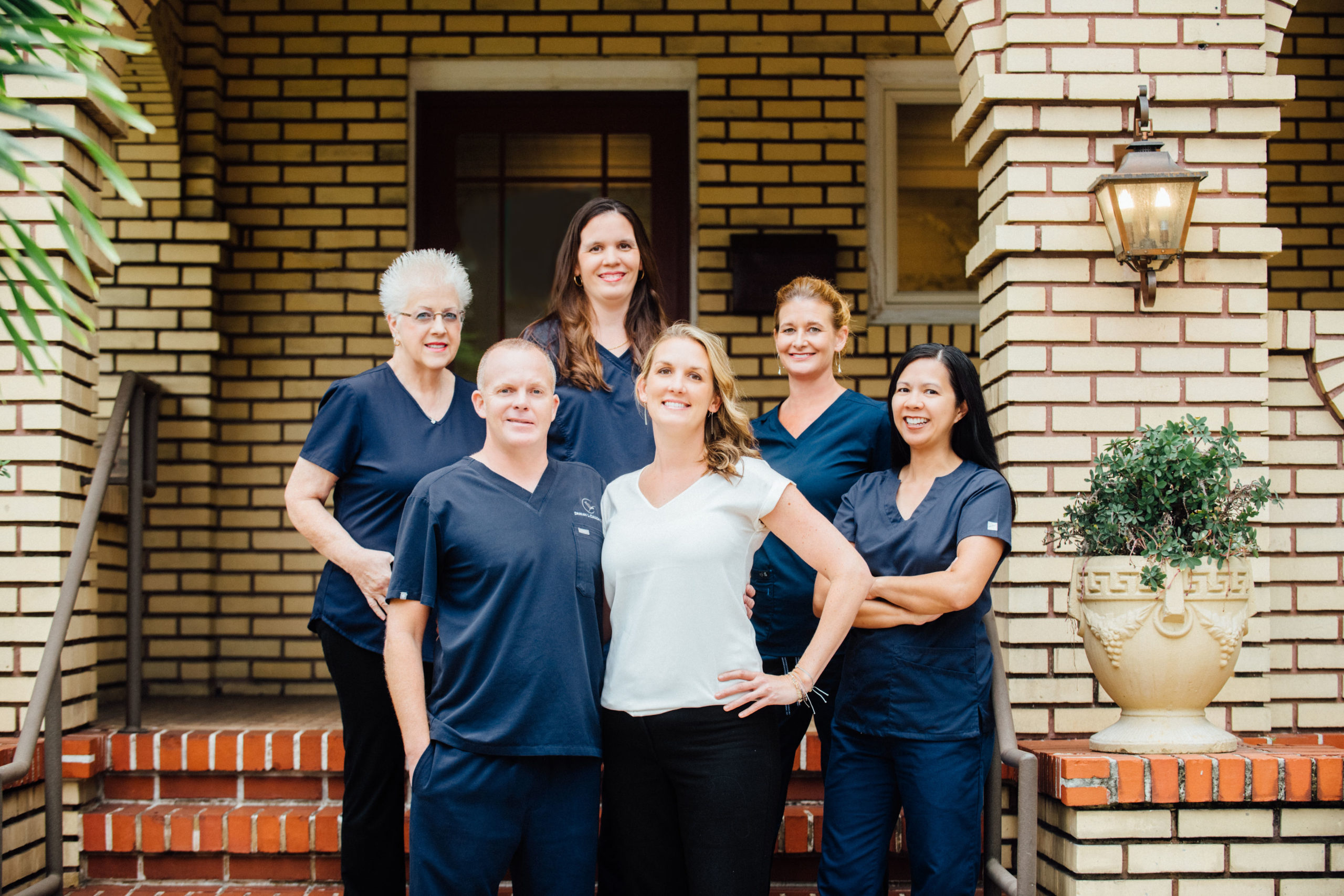 We are a family-owned, private dental practice focused on providing gentle dental care for you and your family.
Contact Us