Crowns & Veneers
Our Services
Crowns & Veneers
A crown is a cover or cap that restores the tooth to its normal shape, size, and function. Crowns can be made from several types of materials, including: metal alloys, ceramics, porcelain, porcelain fused to metal, or composite resin.
Reasons you may need a crown:
You have a cavity that is too large for a filling
You have a tooth that is cracked or worn down
You had a root canal and need to protect the restored tooth
You want to cover a discolored or badly shaped tooth and improve your smile
A veneer is a thin covering that is placed over the front of the tooth. It can be used to correct a wide range of issues, such as:
Teeth that are permanently stained
Chipped or worn teeth
Crooked or misshapen teeth
Uneven spaces or a large gap between teeth
Veneers are made of either porcelain or composite resin. Each type of veneer has its own benefits.
Porcelain Veneers
A porcelain veneer is a thin shell that is custom-made to fit on the front surface of your tooth.
Benefits of porcelain veneers:
Porcelain veneers are strong and long-lasting
Porcelain veneers have a natural-looking surface
Less tooth enamel needs to be removed than with a crown or cap
Porcelain veneers don't stain easily
Composite Resin Veneers
A composite resin veneer is made from a tooth-colored filling material that is bonded to the tooth.
Benefits of composite resin veneers:
Usually less tooth enamel needs to be removed than for a crown or porcelain veneer
Fewer visits to the dentist
Less expensive than porcelain veneers
Composite resin veneers can be repaired easily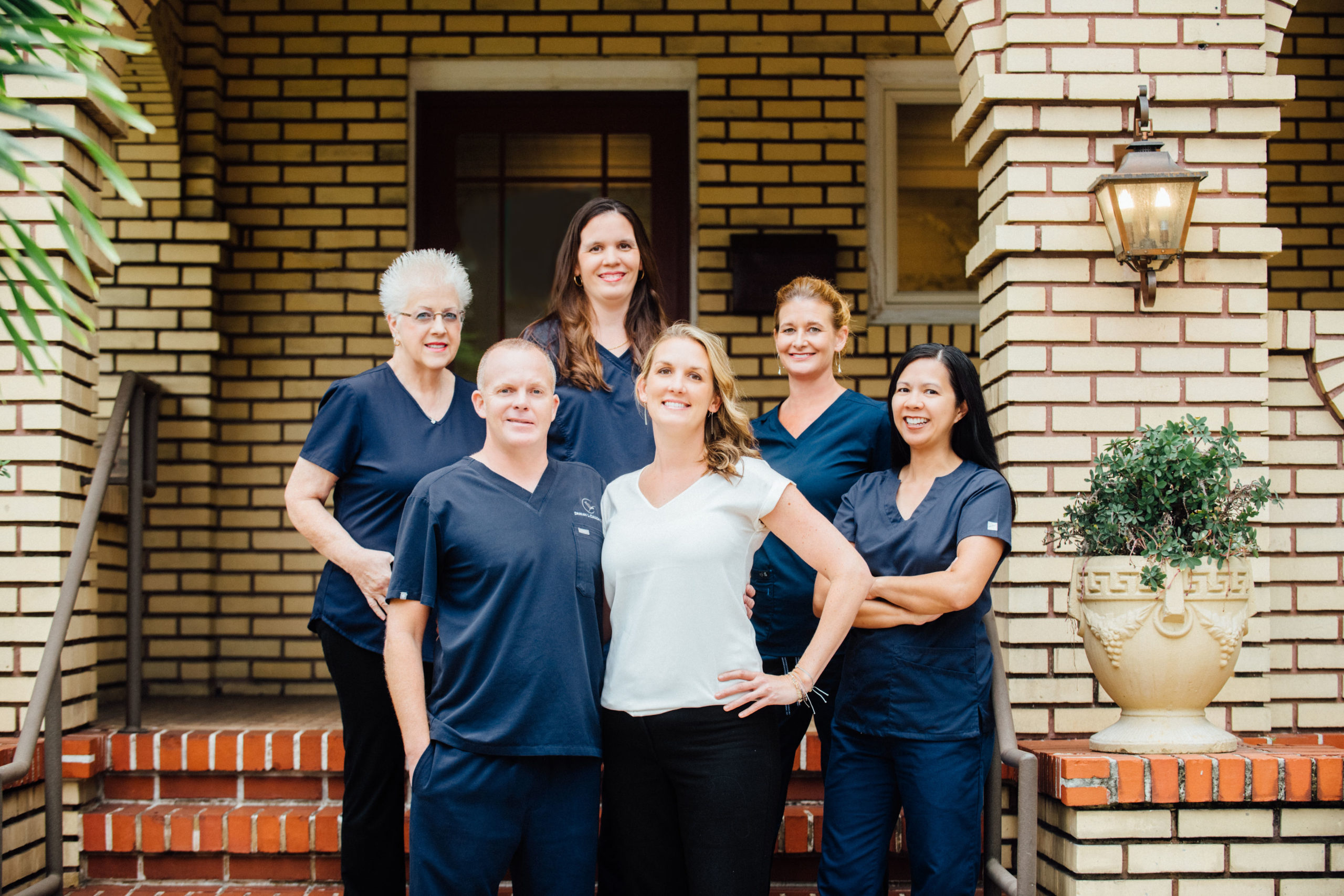 We are a family-owned, private dental practice focused on providing gentle dental care for you and your family.
Contact Us